Year-Round Things To Do In Jackson Hole
What are the Year-Round Things To Do In Jackson Hole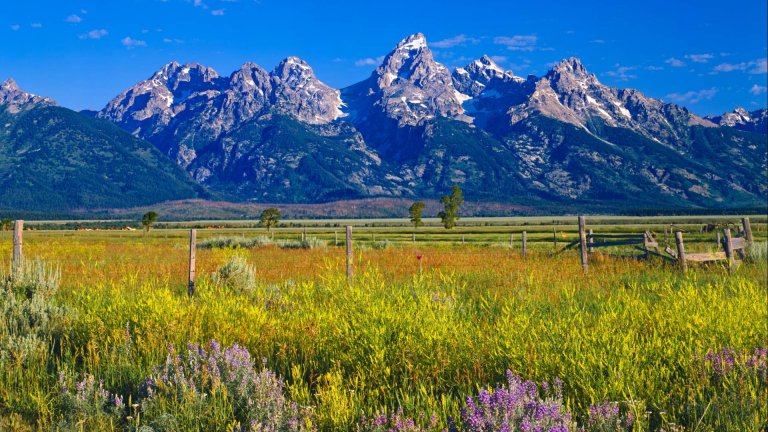 Jackson Hole, Wyoming is a wonderland for adventures and outdoor activities. Once you come and visit this town, you'll never run out of year-round things to do. So whether you visit during the winter or summer, you won't have to worry about the seasons changing because a ton of great, fun-filled activities await you in Jackson Hole. If you're interested in learning more about the type of activities you can do, read more below to find out.
---
WINTER ACTIVITIES IN JACKSON, WY
You might think that because snow is falling and the temperature outside is too cold, that you won't get to do anything fun in addition to skiing during your stay in Jackson Hole. That's where we have a great surprise! Even during the winter season, you can still have a great time. Here are a few group activities, from skiing to sleigh rides to shooting and much more you can enjoy with your family and friends.
---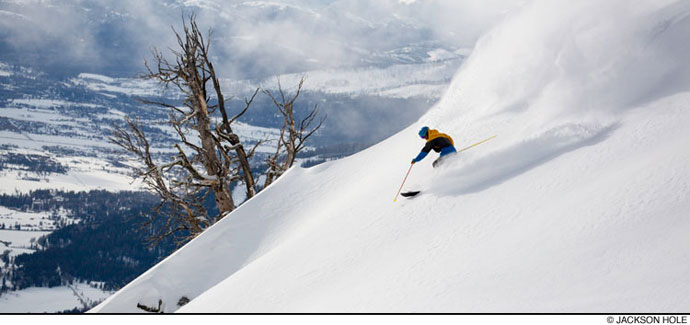 ---
SKIING IN JACKSON HOLE
Jackson Hole is home to two ski resorts with a third less than an hour away! One of the most recommended places for skiing that also has accommodations nearby is the Jackson Hole Mountain Resort. Government transportation and private shuttles are available that will take guests to the skiing site from the town of Jackson which is just 20 minutes away.
Skiing is a fun way to bond with family and friends during the winter season. An aerial tram at Jackson Hole Mountain resort is also available and it can carry up dozens of people in one seating, at least when the government allows it (due to the Covid Panic). This aerial tram takes skiers directly to the top of Rendezvous Peak. You will definitely enjoy the scenic views as you ski all the way down from the top.
---

---
SNOWMOBILING IN JACKSON HOLE
Even if you get tired of skiing, you'll have plenty of other choices. Jackson Hole has a lot of groomed trails for snowmobiling and even better there are places to snowmobile freely.
One of the most popular trails is the Yellowstone National Park. It's a fun activity especially for those who haven't tried snowmobiling yet. While on these very bumpy groomed trails, you and your family and/or friends will be able to see a lot of different animals and enjoy many beautiful scenic outlooks. You will also be able to pass by restaurants where you can stop by for a break.
---
Shooting Guns in Jackson Hole
Many families and groups are looking for unique outdoor activities in Jackson Hole to take a break from skiing.  ShootInJH.com offers a safe, fun and educational multi-gun shooting experience that will strengthen connections and build memories, making your vacation a huge success.
---
SLEIGH RIDES IN JACKSON HOLE
Jackson Hole has a large refuge for elk. It is well know that Jackson Hole is the home for many different animals such as  moose, deer, bison, bears, wolves and of course, elk. This sleigh ride is an hour long ride into the refuge. Enjoy and have fun with family and friends while learning about the elk that inhabit Jackson Hole valley.
---
SUMMER GROUP ACTIVITIES
Say hello to clear skies and sunshine. Summer in Jackson Hole is filled with great adventures you can do outdoors. This area offers you great hiking routes as well as unique trails for horseback riding and places where you can learn how to shoot rifles, pistols and shotguns. The best thing about it is that you can enjoy these activities with the whole family. These group activities are not only fun but they create unforgettable memories that you'll keep looking back on as the time passes by.
---
---
HORSEBACK RIDING IN JACKSON HOLE
One of the most popular summer activities in Jackson Hole is horseback riding. This town has a lot of ranches that tourists and locals can visit to have that great Old West cowboy experience. Some of these ranches also offer accommodation for those who want to stay for the night. With great and unique trails that showcase the beauty of Jackson Hole's incredible nature, you'll definitely fall in love.
---


---
RIFLE & PISTOL SHOOTING IN JACKSON HOLE
Rifle shooting is a great way to unwind from busy and stressful schedules. It is also a great way to bond with family. One of the greatest places in the US that offer you lessons and fun experiences is right in Jackson Hole! The Jackson Hole Shooting Experience. They have world class professional instructors that will give you step-by-step instructions on the do's and don'ts in shooting.
They also offer lessons in archery if you want to try using bows and arrows. This experience is available for most ages, and while expensive, is truly the best activity in Jackson Hole according to Trip Advisor ratings.  Don't miss this great opportunity to learn new things with your family and friends. This is a Year-Round Things To Do in Jackson Hole.
---
---
WHITEWATER RAFTING IN JACKSON HOLE
Another great activity which you can do with your family and friends is white water rafting. Jackson Hole is the home of the scenic Snake River which is where the white water rafting adventure happens. It's an 8-mile whitewater trip in which guests experience various classifications of waves, from one being the easiest and five being the most difficult. Have fun and enjoy the big splashes of the famous Lunch Counter as well as the Big Kahuna rapids. This experience will definitely be one of the best ones you'll ever get.
---
---
FLY FISHING IN JACKSON HOLE
Complete your summer adventure with fly fishing. Summer at Jackson Hole will never be complete without a good fishing session in a quiet spot, surrounded with nice scenery. This is a popular activity in Jackson Hole during the late summer and fall. Guides are available to float you down the river on their boats and show you great spots to fish. This is a also a great way to spend some quality time with a friend or family member. There are a lot of rivers and creeks in and near Jackson Hole that are perfect for fly fishing. So, don't miss out on the fun.
---
Overall, Jackson Hole is a fun place to spend family vacations as well as to host corporate outings. May it be summer or winter, the entrepreneurs in the area never run out of Year-Round Things To Do to offer you while you're staying there. It gives you a great experience and it also gives you a chance to get away from the stress and fatigue from your busy schedules. So, if you're looking for a nice place where you can do a lot of group activities with friends and family, come and visit Jackson Hole, Wyoming. They will give you great memories that you'll never forget.
---