Westbank Grill at Four Seasons Jackson Hole: #5 of 2018's Top 10 Best Restaurants in Jackson Hole
Westbank Grill at Four Seasons Jackson Hole Has Great Views
Looking for good restaurants in Jackson Hole will never be a problem for visiting tourists. There are a lot of choices which can give you a memorable experience like the Westbank Grill. Located at the Four Seasons Resort and Residences and currently ranked as fifth on Trip Advisor's list of best restaurants in Jackson Hole, this restaurant offers a variety of meals suitable even for vegans and those with gluten allergies. Their menu comprises of a variety of American grilled meals. The place gives off a casual elegant vibe which is great for those who want to feel comfortable in their casual attire.
The Westbank Grill, very well known for its large dining area, overlooks the picturesque views of Rendezvous Peak. Guests will see this great view of the ski hill all the day.  WF at 4S serves breakfast, lunch and dinner to resort guests and walk-in customers. Another great feature is their modern open kitchen that enables the customers to see the behind-the-scenes action.
Their lunch and dinner menu offer a variety of steaks, seafoods and fresh greens. Upon the request of the customers, the restaurant serves a signature sauce with the entrees to add more spark to the flavorful dish. As for their wine list, there are 25 wines that can be served by glass or by the bottle. Within those 25 wines, guests have a choice of red, white and organic wines which are carefully handpicked to suit the dishes on their menu.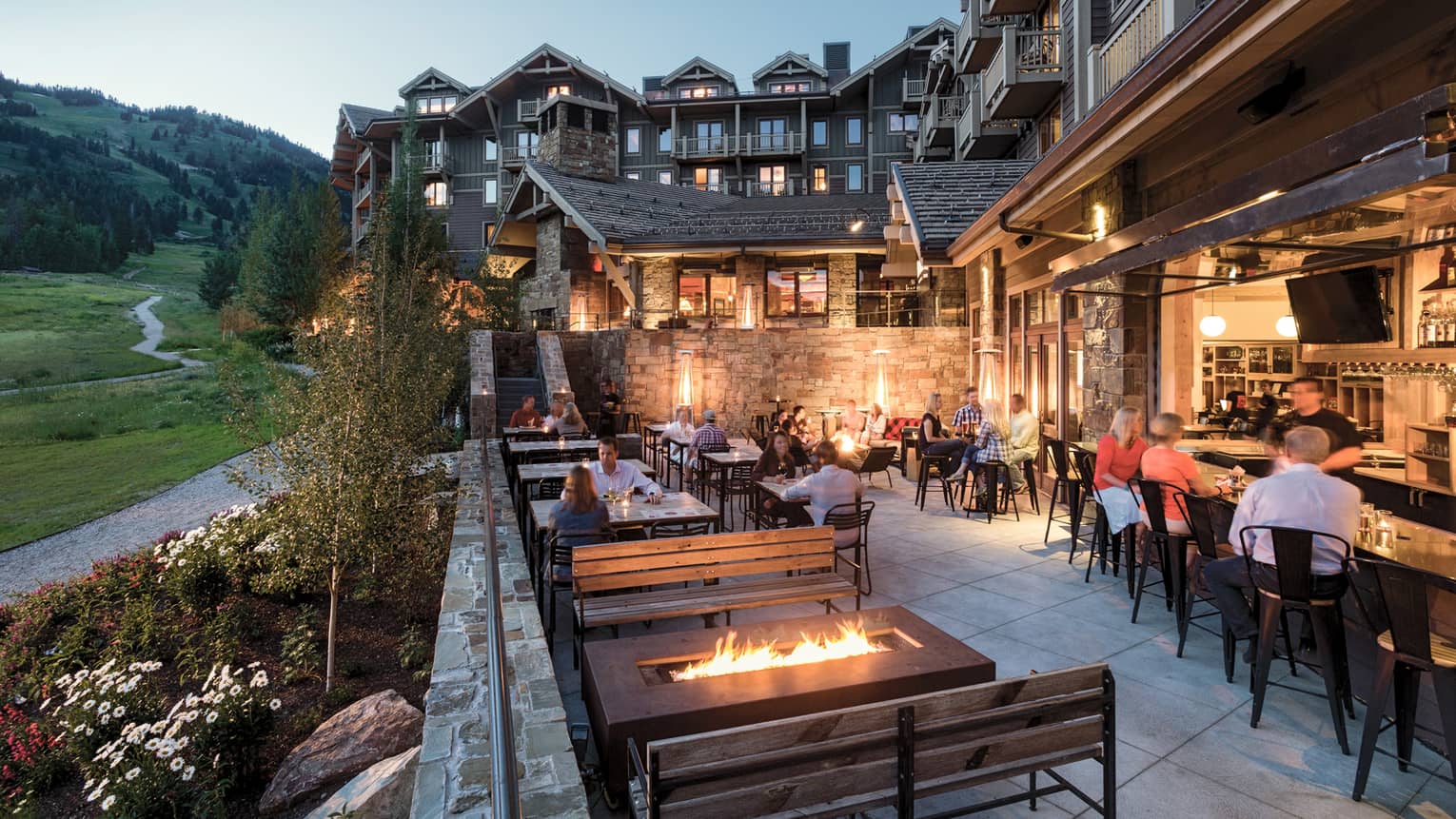 BREAKFAST MENU
Their breakfast menu offers specialty coffees, breads and pastries.  They also offer a variety of hot meals like smoked fish and traditional mountain breakfast meals. Westbank Grill can assure you that all pastries and breads are made 100% free of gluten. Their omelets makes use of organic eggs. A special menu is also available for vegetarians and vegans.
Westbank Grill offers only the best or 5-Star service to their guests. With friendly and attentive staff to guide the customers to their tables and a menu full of delicious treats, you will surely have a great time while you sit and dine in their restaurant. Westbank Grill at Four Seasons Jackson Hole Has Great Views, did I mention that yet?  🙂
---