Mountain Biking at Jackson Hole's Amazing Trails
There are a lot of well-known activities in Jackson Hole, Wyoming. The place is known for its grand outdoor and indoor activities. All of which are sure to make your stay exciting and enjoyable. One of the most popular activities in Jackson Hole is Mountain biking. Families can experience a unique Mountain biking adventure that creates memorable bonding moments. Opportunities for mountain biking in Jackson Hole are numerous.  Jackson Hole has more than 115 miles of mountain bike trails that can leave everyone in awe.
These are but a few of the bike rentals found in Jackson Hole;
The above are bike rental shops that offer full-service where you can rent anything from a full-suspension mountain bike to a pathway-friendly cruiser or road bike.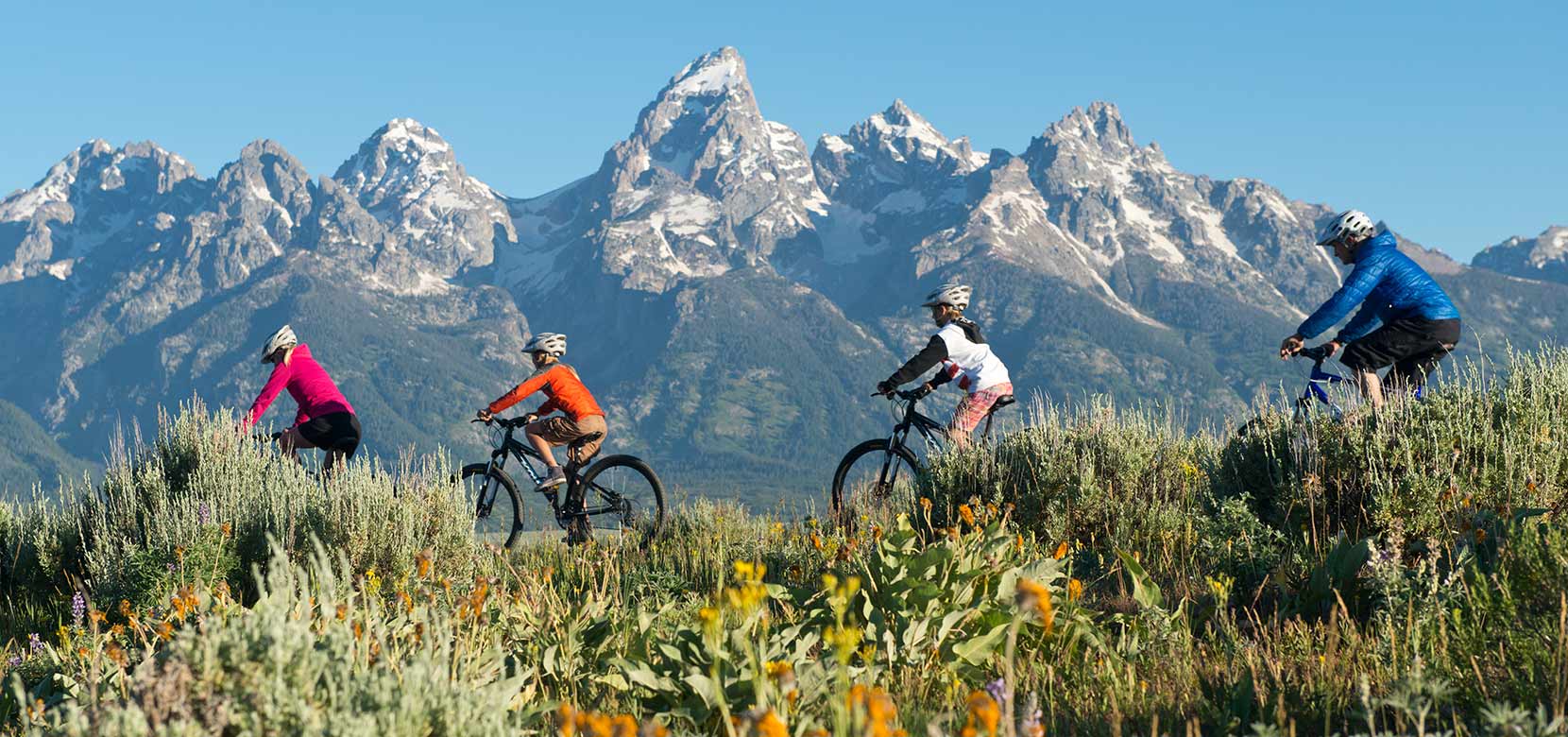 Jackson Hole Mountain Resort is a popular place that offers tours like Hoback Sports mountain bike tours and Teton Mountain bike tours. They also offer private mountain bike guides, Mountain Biking lessons and Friday night biking. There's nothing more fun and enjoyable than to experience the scenic view of Jackson Hole while biking.
There are also Bike Park courses that focus mainly on learning downhill mountain biking. It's suitable for ages twelve and older and these are good for 1-5 people. You can choose between a three-hour or a six-hour bike guide.  Youth mountain bike camp is suitable for children ages seven and older. They will learn about safety and basics of mountain biking. Their bike family park package includes bike rentals, biking equipment and a guide.
Friday night bikes is a popular new offering that is open for 2019. This is another exciting way to experience what Jackson Hole has to offer. You can enjoy a 10% discount when you use the lifts from 5 p.m. to 7 p.m. A 50% discount for bike rentals and refreshments from Tin Can Cantina can also be purchased during that time.
There are more popular biking trails that you can try at Jackson Hole such as the Cache Creek, Putt Putt and Arrow Trail. When you visit Jackson Hole, be sure to try Mountain Biking. It's a great escape from the worries of the modern world. You'll have breathtaking scenic views plus you also get to exercise.
---